Say Goodbye to Redness, Pain, and Inflammation by Getting Relief from Epidermoid Cysts and Acne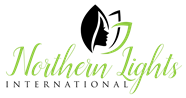 Northern Lights International Epidermoid Cyst + Acne Treatment
Oklahoma, US – October 12, 2019 – Northern Lights International introduces Epidermoid Cyst + Acne Treatment to the world. A cystic acne treatment that pushes the boundaries of traditional "acne products". Now with the launch of Northern Lights International Epidermoid Cysts + Acne Treatment, both teens and adults who suffer from cysts and acne will have a treatment for their specific skin type opening up a galaxy of possibilities.
Whether you suffer from cysts, acne, blackheads, or in-grown hairs – Northern Lights International was naturally developed to help give your skin an exquisite, yet powerful gentle facial cleansing formula that is designed to penetrate the skin deep and effectively.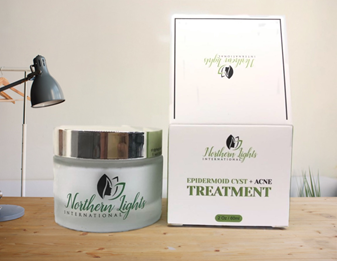 With Northern Lights International Cyst and Acne Treatment, you can decrease the appearance of cysts and acne with the combination of our seven natural and organic ingredients proven to give your skin the needed nutrition and balance required to give your skin a smooth radiant look.
Northern Lights International LLC headquarters is located in Oklahoma City, Oklahoma. To order Northern Lights International Epidermoid Cyst + Acne Treatment, please visit their website at NorthernLightsInternational.com or download their app by searching for Northern Lights International in both the Google Play and Apple App Store.
Mobile App Links
Android / Google Play: https://play.google.com/store/apps/details?id=com.app_epidermoidcysttreatment.layout
Apple App Store: https://apps.apple.com/us/app/northern-lights-international/id1482302032
Media Contact
Company Name: Northern Lights International
Contact Person: Dallas Slough
Email: Send Email
City: Oklahoma City
State: Oklahoma 73104
Country: United States
Website: https://northernlightsinternational.com