Focusky Releases an Updated Version of Its Presentation Maker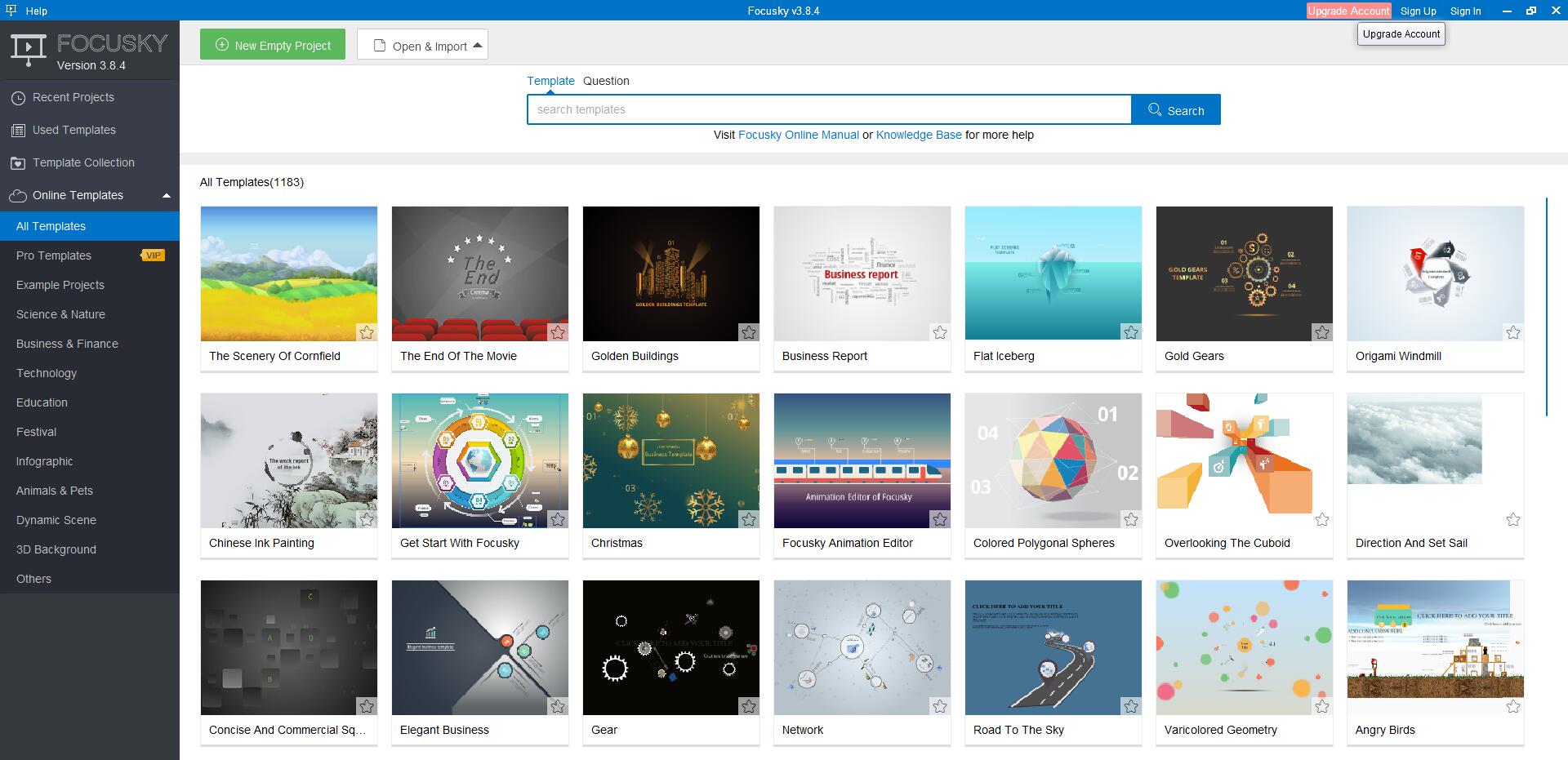 Focusky released a new version of its presentation maker that comes with upgraded features and other improvements that offer users an enjoyable designing experience.
Focusky, the world's leading digital software development company, recently released an upgraded version of its presentation maker. The new version 3.8.4 of its presentation maker comes with enormous improvements that make presentation making a smooth and enjoyable process for users. On the latest update, Focusky's team has managed to add new features and fix the various bugs and issues in the software. Users can now create interactive and engaging presentations with enhanced capabilities.
The new version of presentation maker gives Focusky users an upscale experience when designing sales and marketing presentations, business presentations, conference and education presentations, and much more. They can use mind mapping settings to express their ideas using shapes, inserting links, videos, images, and text to make their presentations interesting, informative, and enjoyable to watch. All the features can be combined in a single presentation to be played in sequence. Focusky's video tutorials are easy to understand and follow.
The brilliance of the development team at Focusky optimized the presentation maker by:
1. Fixing the issue of SVGs not loading.
2. Fixing issues where blank PPT continues to load while importing.
3. Fixing an issue of text pasting on the canvas while the user is pasting it in the login interface.
4. Fixing the issue where text pastes on the canvas while being pasted in information tips boxes.
5. Fixing the bug that reflects an error of navigation at low resolution.
6. Solving the problem of rotating the 3D background and resulting in the change in position of elements that are before the 3D background.
7. Changing the default link of an inserted URL to Focusky's official website.
8. Fixing the bug that shows no response when clicking a button to move up or down one level during background editing.
9. Fixing a bug that prompts users to reset the music button with a double click.
"At Focusky, we have worked tirelessly to ensure the issues above are dealt with," said Jason Chen, President of Focusky. "Now, users can replace video web links rather than replacing the videos themselves. Our team has utilized the feedback from clients to polish all the issues and give our clients enhanced software that is error-free, with loads of tools to design eye-catching presentations."
For more information, please visit http://focusky.com/
About Focusky
Focusky is the most sought-after digital software developer based in Hong Kong, China. The company produces innovative software that allows users to design exceptional business, education, and conference presentations. The company invests in advanced technology to enhance user experience.
Media Contact
Company Name: Focusky
Contact Person: Elsa D. Arnold
Email: Send Email
Phone: +86 020-61972665
Address:G/F, Far East Consortium Building, 23 Des Voeux Road, Central
Country: HongKong
Website: http://focusky.com/