Wearable Health Solutions Targets $960 Billion Medical Wearables Market With Best-In-Class Products Arsenal; Investment Consideration Warranted ($WHSI)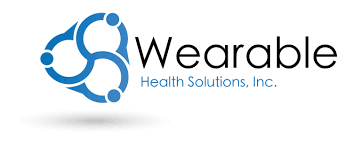 Wearable Health Solutions, Inc. (OTC Pink: WHSI, $WHSI) is on a mission, and it's one you can live with, literally. In fact, publicly-traded WHSI is already changing the wearable health device landscape, with innovative healthcare technology products and solutions taking advantage of and potentially earning a large share of an expected $960 billion market opportunity by the end of this decade. So, don't let WHSI's micro-cap share price fool you; Wearable Health Solutions is ideally positioned and capable of competing with even the most prominent players in the space. And in that respect, at roughly $0.013 a share, the path of least resistance from an investment perspective may be appreciably higher.
That's a bullish assumption. But it's justified knowing that $WHSI has brought to market innovative, easy-to-use remote monitoring devices embedded with personal emergency response systems that are adaptable, intelligent, and reliable. In other words, they are best-in-class. In fact, the technology integrated into WHSI's suite of wearable devices is so good that they are considered among the most advanced personal health and safety monitoring devices.
That results from WHSI's small but powerful devices providing proven and exceptional personal security with features and functions that include tracking, fall detection, medication reminders, email and text alerts, google and amazon assistant compatibility, and programming to support any language. That's not all.
The company's compact devices also allow individuals to collect and share essential vital signs, including blood pressure, oxygen levels, and temperature, in real-time utilizing Bluetooth technology. Thus, in a sector where product quality matters more than company size, WHSI has laid the groundwork to capitalize on a market offering massive revenue-generating potential today. But, better still, it can potentially capture the lion's share of an almost trillion-dollar opportunity in the next eight years.
Video Link: https://www.youtube.com/embed/g9nm8biXvE4
Right Products, Right Technology, Right Time
Simply put, WHSI is in the right markets with the right products at the right time. And that timeliness sets publicly-traded Wearable Health Solutions, Inc. up to have its most productive quarter in history. Better yet, WHSI is likely to carry considerable operating momentum into the back half of the year by maximizing new marketing and potential licensing initiatives. That's not an overly ambitious sentiment, either. Patients need what WHSI is selling, and more importantly, they want it.
And that combination of excellent products met with surging demand could drive exponential growth in the coming quarters. From an investor's perspective, and with current share prices brought down in sympathy with broader market weakness, that bullish proposition may be too good to ignore. Moreover, with WHSI announcing completing the audits required to uplist, the consideration does more than tap into an undervalued share price; it takes advantage of a timely opportunity.
But the investment thesis in WHSI is more than about taking advantage of undervalued share prices. The company has presented plenty of compelling reasons why its revenue growth trajectory could steepen in 2022. The most significant contributor to making that happen is WHSI targeting demand from millions of patients who feel insecure about the ability to get adequate and timely medical care. That's the sweet spot of opportunity.
And Wearable Health Solutions's strategy is to alleviate that concern and may be positioned ahead of the competitive curve in developing and getting to the markets healthcare products and services that could become the preferred choice because of their inherent monitoring advantages. But more than being ahead of the curve, its solutions are potentially better.
Its mobile health solutions utilize cutting-edge technology to provide users vital real-time information that can be seamlessly transmitted to family and healthcare providers. More attractive to users is that the devices return complete freedom to patients, with their integrated device technology and transmission capabilities allowing patients to transmit data from virtually anywhere and at any time.
Even better, Wearable Health Solutions' current products, and those in development, may be the most dependable and comprehensive devices on the market, with advanced features that eliminate restrictive daily routines and instead provide a better quality of life. Best of all, WHSI has an enviable stable of products to make that happen. Thus, investing in WHSI isn't a wait-and-see proposition; it takes advantage of a company in motion.
Robust Products Portfolio Drives Value
Better yet, WHSI is in "fast" motion, with their at-home monitoring devices designed and able to meet demand from a diversified patient demographic. That's an important distinction that could help accelerate market penetration in a competitive landscape. Remember, prescribers want the best, most powerful, and most comprehensive tools available to assist in treating patients. In other words, if users and prescribers can benefit from a one-stop-shop of services, there is little need or desire to look elsewhere. And WHSI's iHelp Max 4G monitor may be the device to fill that need.
In fact, it delivers countless user-centered features that streamline the healthcare experience with its wearable monitor combining powerful software innovations and hardware technology to provide users with an all-encompassing healthcare management solution. And by integrating powerful capability into a small package, it could become a leading and preferred monitoring option.
The iHelp Max 4G monitor system, WHSI's newest, brings smart technology into the world of handheld health-tracking devices. And it's powerful, with the iHelp Max 4G monitor compatibility with both Amazon Alexa and Google Assistant, response to voice commands, connectivity to supporting mobile apps, and being equipped with Bluetooth technology to transmit vital information in real-time, making it one of the most comprehensive devices available. There's more to like.
Perhaps the most significant advantage to utilizing the modern wireless technologies inherent to the iHelp Max 4G is that it can measure and transmit data on the go, with additional features including GPS location, fall detection, and medication management. And with features compatible with everyday home tech, the iHelp Max 4G can be added seamlessly to existing communication technology.
Additionally, the iHelp Max 4G opens the door to the massive opportunities in play from the still-developing telehealth market. While already substantial, that market is expected to explode higher in the coming years, especially after the COVID pandemic initiated millions of patients to the ease and value of telehealth solutions. And the momentum to usher in the next wave of adoption isn't slowing. Instead, insurance providers are pushing to make telehealth more mainstream, noting that it's cost-effective, more efficient, and in most cases, can accomplish the same as an office visit.
A Value Proposition In-Play
Of course, being good at what you do matters. And WHSI is, being a leader in the billion-dollar medical alarm device and eHealth sector. That's an intended result, with WHSI working to earn that stature by providing products and services for healthcare applications and further developing solutions for payment, M Internet of Things (IoT), and healthcare applications.
There's more. WHSI is leveraging its experience in access control, biometric and behavior-metric identity verification, security and privacy, encryption and data protection, and sensor technologies to bring more products to the markets. Having that inherent managerial strength and development pipeline should allow WHSI to compete in an enormous market, exposing an investment proposition that is more than attractive; it's compelling.
Also a part of the investment proposition is WHSI's commitment to serving its dealers. That's facilitated through its iHelp Cloud Platform, a full-service, web-based account management portal for managing all its iHelp devices. More specifically, it's a user-friendly tool designed for WHSI dealers to help them manage their customer's devices, cellular networks, monitoring tasks, and functionality. Thus, WHSI intends to win over users and establish a loyal group of client dealers. It's a win-win strategy designed to deliver significant and sustained revenue growth. And not just in the United States.
WHSI also intends to drive shareholder value higher by providing mHealth products and services to dealers and distributors throughout the globe. And as a leader in the rapidly growing medical alarm device and eHealth sector, its innovative wearable healthcare products, tracking services, and turn-key solutions enable device users to be proactive with their health and stay safe and protected at all times.
Not only that, it's important to note that its products and services are always state-of-the-art, cost-effective, and combined to execute its mission through its culture, drive, and the expertise of each individual employee. That combination has uniquely positioned WHSI to build shareholder value through setting and meeting the highest standards in service, reliability, and safety in an industry in hypergrowth.
Taking Advantage Of A Valuation Disconnect
Thus, the bullish thesis for WHSI as a company and from an investor's perspective may be too good to ignore. With revenues expected to surge and share prices more than 50% lower than a month ago, trading ahead of expected bullish news may be wise. Remember, too, that not many companies serving the wearable health device markets have a product portfolio comparable to WHSI.
More noticeable, few appear to be as appreciably undervalued based on the sum of their parts, and the WHSI intrinsics alone justify a significantly higher share price. Still, after adding in the inherent potential from a product arsenal intending to deliver near, mid, and long-term growth, the current share price shows a valuation disconnect that may be wide but likely to close sooner than later.
Those following WHSI know that can happen quickly. Thus, because WHSI is a stronger company today than when its stock traded about 214% higher in Q1, keeping bullish targets in the crosshairs may be wise. Still, keeping appreciation targets in the sights and pulling the investment trigger are two different things.
And with WHSI positioned for exponential growth in 2022 and after, invoking the latter call-to-action may be the best and most compelling consideration. Better still, for those seeking undervalued, under-the-radar opportunities, a timely one as well.
Disclaimers: Shore Thing Media, LLC. (STM, Llc.) is responsible for the production and distribution of this content. STM, Llc. is not operated by a licensed broker, a dealer, or a registered investment adviser. It should be expressly understood that under no circumstances does any information published herein represent a recommendation to buy or sell a security. Our reports/releases are a commercial advertisement and are for general information purposes ONLY. We are engaged in the business of marketing and advertising companies for monetary compensation. Never invest in any stock featured on our site or emails unless you can afford to lose your entire investment. The information made available by STM, Llc. is not intended to be, nor does it constitute, investment advice or recommendations. The contributors may buy and sell securities before and after any particular article, report and publication. In no event shall STM, Llc. be liable to any member, guest or third party for any damages of any kind arising out of the use of any content or other material published or made available by STM, Llc., including, without limitation, any investment losses, lost profits, lost opportunity, special, incidental, indirect, consequential or punitive damages. Past performance is a poor indicator of future performance. The information in this video, article, and in its related newsletters, is not intended to be, nor does it constitute, investment advice or recommendations. STM, Llc. strongly urges you conduct a complete and independent investigation of the respective companies and consideration of all pertinent risks. Readers are advised to review SEC periodic reports: Forms 10-Q, 10K, Form 8-K, insider reports, Forms 3, 4, 5 Schedule 13D. For some content, STM, Llc., its authors, contributors, or its agents, may be compensated for preparing research, video graphics, and editorial content. STM, LLC has been compensated up to ten-thousand-dollars cash via wire transfer by a third party to produce and syndicate content for Wearable Health Solutions, Inc. for a period of one month. As part of that content, readers, subscribers, and website viewers, are expected to read the full disclaimers and financial disclosures statement that can be found on our website.
The Private Securities Litigation Reform Act of 1995 provides investors a safe harbor in regard to forward-looking statements. Any statements that express or involve discussions with respect to predictions, expectations, beliefs, plans, projections, objectives, goals, assumptions or future events or performance are not statements of historical fact may be forward looking statements. Forward looking statements are based on expectations, estimates, and projections at the time the statements are made that involve a number of risks and uncertainties which could cause actual results or events to differ materially from those presently anticipated. Forward looking statements in this action may be identified through use of words such as projects, foresee, expects, will, anticipates, estimates, believes, understands, or that by statements indicating certain actions & quote; may, could, or might occur. Understand there is no guarantee past performance will be indicative of future results. Investing in micro-cap and growth securities is highly speculative and carries an extremely high degree of risk. It is possible that an investors investment may be lost or impaired due to the speculative nature of the companies profiled.
Media Contact
Company Name: STM, LLC.
Contact Person: Michael Thomas
Email: [email protected]
Phone: 973-820-3748
Country: United States
Website: https://wearablehealthsolutions.com