Haryana Growth Story: Making the Industrial Ecosystem more Vibrant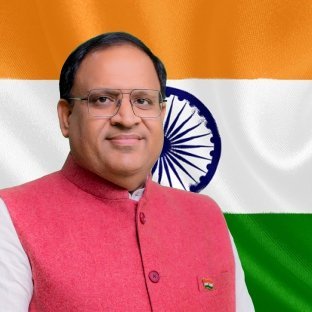 Haryana has witnessed a fast-paced economic growth in the last few years. In 2018, Haryana was ranked amongst the top 3 fastest-growing States as per the States of Growth analysis by CRISIL [1]. Haryana's contribution to the total exports from India was 4.37% in 2017-18, a steady increase from 3.88% in 2016-17, hence securing Haryana's place among the top 5 states contributing to India's exports. [2] In 2018-19, Haryana contributed nearly 3.32% to India's GDP.
While between FY12-19 Haryana's GSDP grew at CAGR of 12.6% to INR 7.07 trillion in 2018-19. [3] The numbers, as promising as they look, is not an overnight success story, but have been realized over the past couple of years, with sheer hard work, dedication and commitment of the State government to strengthen the business climate in Haryana. In 2015, when the Government of India launched the Ease of Doing Business (EoDB) ranking for the States, Haryana stood at 14th position.
Realizing the importance of improving the business ecosystem, the State Government, soon after coming into power, brought in major regulatory reforms. One of the initial key reforms was the launch of a path-breaking 'Enterprise Promotion Policy – 2015′ (EPP) to propel the state to the next level of growth trajectory. The policy is aligned with 'Make in India', 'Digital India' and 'Skilling India' campaigns of Government of India and offers best in class incentives to attract investments in the state. Under the able leadership and guidance of Hon'ble Industries & Commerce Minister, Sh. Vipul Goel, the State's EODB ranking improved from 6th position in 2016 to 3rd in 2017-18.
Today, Haryana is ranked 1st in North India as per the ranking released by Department of Industrial Policy and Promotion, Government of India. The State government undertook a targeted approach towards sector development in Haryana. Subsequent to the EPP 2015 policy, the state launched strategic sectoral policies for the thrust areas like Food Processing, IT/ESDM, Start-ups, Textile, Logistics Warehousing and Retail & Pharmaceutical policy.
These policies offer various fiscal incentives and envisage multiple regulatory measures to reduce the regulatory burden on the investor. Hon'ble IM Sh. Vipul Goel's vision is to create an ecosystem in which EoDB guided by Minimum Government and Maximum Governance in the State matches and even exceeds the best global standards. To this effect, another critical step taken by the state is the Single Roof Clearance System with statutory backing. Over 100 industrial clearances such as consent to establish, approval of building plans, electricity connection, consent to operate, occupation certificate etc., have been brought under one roof, and delivered within a time frame of maximum 30+15 days. Thereby, streamlining and simplifying the process of setting up new units or expansion of existing units in the State.
With presence of over 1,20,000 MSMEs, the State recognizes that MSMEs are the backbone of a growing economy. To empower the MSMEs of the State, Haryana has been tirelessly working towards implementation of Government of India's MSE-CDP scheme. Additionally, in line with Government of India's vision, Government of Haryana launched its own unique initiative, Haryana State Mini Cluster Development Scheme. It is the flagship programme of Government of Haryana for industrial development by enhancing the productivity, competitiveness and capacity building of the MSMEs in the State.
In May 2017, Hon'ble Industries Minister announced an ambitious target of setting up of 25 Mini Clusters in the state of Haryana. Out of these, in a very short span, 23 have been approved, 17 are under implementation and 4 are fully operational. State government's MSME cluster development program earned appreciation from Ministry of MSME. Further, to make the MSME ecosystem more vibrant the State government launched first of its kind 'MSME Policy 2019' towards creating globally competitive and locally relevant MSMEs in Haryana. Besides MSMEs, the State offers a plethora of incentives to empower mega investors in Haryana, like reimbursement, EDC charges, employment subsidy etc. with several lucrative investment opportunities along the industrial corridors (DMIC, AKIC, KMP), industrial multi modal logistics hub, global city at Gurugram and integrated aviation hub at Hisar.
Through creation of state-of-the-art infrastructure, supporting adoption of modern technologies/production practices and targeted interventions towards cluster development, Hon'ble IM intends to advance inclusivity through regional balanced growth, create gainful employment and foster innovation. By strengthening the industrial ecosystem, the State government hopes to position Haryana as a global Investment destination of choice.
The government is continuously working towards this goal by implementing various reforms to reduce the regulatory burden and attract private sector participation in the State's economy A conducive business ecosystem, booming economy and a supportive government will act as a catalyst for businesses to grow and prosper in Haryana.
References:
[1] CRISIL, https://www.crisil.com/content/dam/crisil/our-analysis/reports/Research/documents/2017/CRISIL-Research-Insight-States-of-growth.pdf
[2] Ministry of Commerce and Industry, http://dgft.gov.in/sites/default/files/bjune18_0.pdf
[3] IBEF, https://www.ibef.org/
Media Contact
Company Name: Pracharnama Media Pvt. Ltd.
Contact Person: Saurabh Dhall
Email: Send Email
Phone: 9582223929
Country: India
Website: https://vipulgoel.co.in/