Chris Case is bringing a fresh new wave to the rap music scene with his amazing rap verses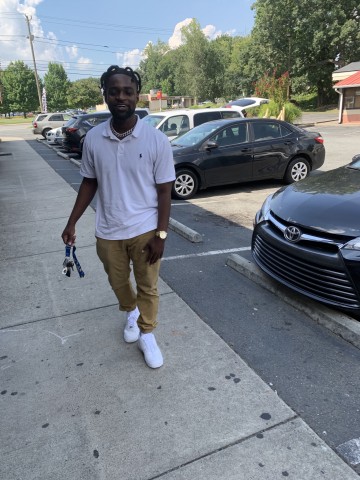 Chris Case is a talented Hip Hop and rap artist, who is garnering attention for his hard-hitting rap verses and amazing vocals. He began his career at a young age of 16, releasing his songs on Soundcloud and now he is committed fully to make professional quality music that puts an impact. Throughout his musical journey, he has met people who helped him sharpen his skills by making him a protégé. He is all set to create a new wave in the rap industry, starting from the release of his singles 'All I got', Ocean Views and Think Before You Speak on all major music platforms to the upcoming album release 'Meditation Man'.
Growing up in Gastonia, the second largest satellite city of Charlotte, he discovered a knack for writing stories, poems, and lyrics which eventually inspired him to rap. As a fan of Hip Hop music, Chris's older brother Derrick also inspired him to learn more about it. After getting into High School, he started listening to artists like Nas, Tupac, Biggie, OutKast, T.I., and Jay-Z. He was especially inspired by Kendrick Lamar and J Cole. "After I heard Section 80, I was blown away with the topics Kendrick was speaking on. Also, Friday Night Lights was another favorite mixtape and I loved everything about it", says Chris.
Chris has seen a lot of struggles in life but thankfully enough, he had his wonderful father always by his side, to this day. He would write down and practice lyrics of popular rap songs. Even on his school bus, he would write verses and practice hours and hours to master his craft. He would write a rap about the bad times, the good times and his experiences at school.
Whether it's about a girl he likes or an incident of bullying, he would turn it into a piece of writing which also helped him a lot in improving his skills. Music was a beautiful escape for him in all the tough times. "I was able to overcome childhood traumas from being a victim of child abuse to telling people stories about it and a lot more through my songs. That's why I think that music has been an important outlet for me in my journey because it has helped me with coping with a lot of stressful things", adds Chris.
Listen to all the songs by Chris Case on Spotify.com.
More information about him can be found on his website chriscase.com.
Media Contact
Company Name: AlieNation Records
Contact Person: Chris Case
Email: Send Email
Country: United States
Website: www.onlychriscase.com