10 Years Gone In Ten Minutes, By Sasha Aristide, Empowers Readers With New Perspectives For Success In Personal Relationships
10 April, 2020 – New York, NY – Sasha Aristide, an author and family nurse practitioner, has announced the release of her new book, 10 Years Gone In Ten Minutes: Critical Red Flags That Led To Being Alone At The Altar, which chronicles the failed ten-year relationship of a couple in Brooklyn, New York, and empowers readers with new perspectives through which they can examine personal relationships.
In 10 Years Gone In Ten Minutes, Sasha chronicles her ten-year relationship from the very beginning until the very end. In vivid detail, Sasha shows how even the sweetest relationship can turn sour within minutes, and how critical red flags are often missed and masked in even the lengthiest relationships. An all too relatable tale portraying Sasha's failed relationship, the story resonates with millions around the world. Beginning in the beauty of a church, this story does not end at the altar and rather is riddled with raw emotions. Left in a hotel room wondering why the relationship failed, Sasha's story helps readers understand how red flags can be taken into consideration and whether personal choices can trigger a different fate.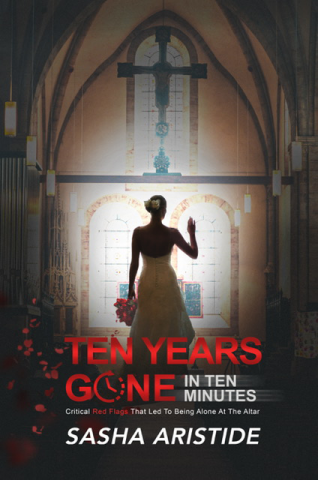 Based on rare, real-life experience, Sasha's book leaves people looking at their relationships with new perspectives, helping them to identify red flags and find healthy ways forward in relationships. Showing that love may be blind, 10 Years Gone In Ten Minutes is not just a story for women, but rather offers candid, real-life advice for any relationship and leaves readers in awe with improved understanding and reasoning abilities to apply to their lives.
"A major reason why I wanted to start writing was to help others by sharing my own life experiences," commented Sasha. "So many people take the same paths as I have, but I hope with my stories others can be prevented from making the same mistakes."
A thrilling, roller-coaster ride of love, loss, and triumph, get your copy of 10 Years Gone In Ten Minutes today on Amazon here.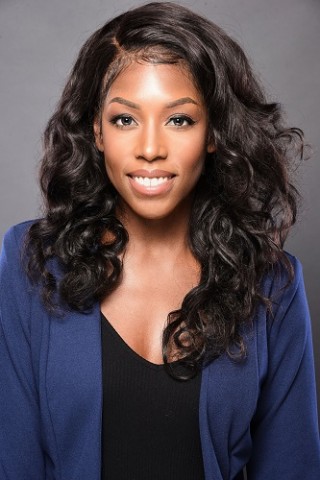 About Sasha Aristide
Sasha Aristide is an author and family nurse practitioner. Born in Brooklyn, New York, she has a bachelor's degree in nursing from the College of Staten Island and a Master of Science in nursing from SUNY Downstate Medical Center. Always seen as a leader, Sasha uses her writing to motivate, influence, guide, aid, and lead others through her life experiences and education spanning nearly 30 years.
To learn more, please visit SashaAristide.com.
Media Contact
Contact Person: Sasha Aristide
Email: Send Email
Phone: 347-563-7315
Address:1278 East 57th street
City: Bklyn
State: NY 11234
Country: United States
Website: www.SashaAristide.com