31-year-old Entrepreneur George Skouris Breaks Grounds Across Different Industries
Passionate serial entrepreneur, George Skouris, challenges the status quo to run three successful businesses under the Skouris Group
Dubai, UAE – Greek entrepreneur, George Skouris, has shown the world that "impossible is nothing," as popularly stated by a sports brand. The 31-year-old started his entrepreneurial journey four years ago and has continued to wax stronger, managing three businesses that have challenged the status quo in their respective industries. As the owner of Skouris Group, George runs Brilliant Marketing and Partners, Slimtack.com, and Skouris Consulting, all of which have done extremely well in recent times.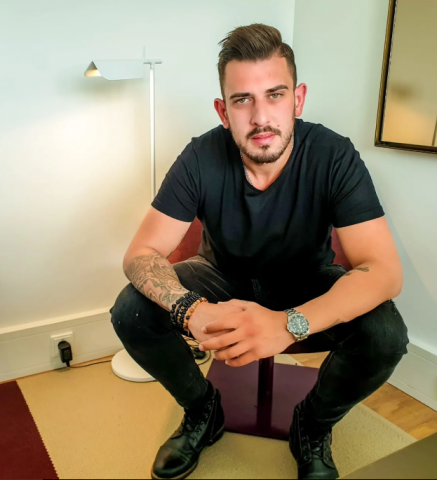 The business environment has become increasingly competitive over the years, evolving amidst the emergence of several creative brands and businesses struggling to meet the growing and diverse needs of customers while trying to increase their market share. Consequently, it has become even more difficult for businesses to survive, with statistics showing that 50% of businesses fail to make it past their fifth anniversary. However, one individual, George Skouris, has seemingly mastered the art of creating successful businesses, a claim substantiated by the companies he currently runs and the feat achieved so far.
Brilliant Marketing and Partners, which is one of George's babies, is a Dubai-based marketing agency founded in 2018. Thanks to a team of forward-thinking, well-experienced, and highly trained professionals, the company has grown in leaps and bounds in a relatively short while to become one of the most sought-after providers of innovative marketing solutions for small and midsize businesses. The company offers a holistic marketing approach, with services that include social media marketing and SEO, delivered by a team of project managers, designers, web developers, Google certified digital strategists, and copywriters.
There is also Slimtack.com, a wellness and fitness brand offering state-of-the-art solutions designed to help people, irrespective of their age or gender to live a more active healthy lifestyle. The company offers a wide range of products carefully created by a team of fitness trainers and nutritionists to deliver the best possible results to customers. Some products offered by the brand include The Healing Art of Yoga, Functional Fitness Pro, Vegan Warrior, Muscle Gain Secrets, and a host of others.
Skouris Consulting is the final piece of the puzzle as presented by George Skouris, as his team works with the marketing department of clients – businesses, to develop sure-fire strategies that will take the brand to the next level. The consultancy helps with customized content and intensive 1:1 consultations, staff training, analysis of strategies, development of a complete and ongoing step-by-step plan, and other aspects required to create a solid foundation for successful digital marketing.
In line with George's goal of helping to build the next generation of successful sustainable business leaders, he also shares his wealth of experience and knowledge with as many people as possible on Instagram. He just started the new Instagram channel where he constantly shares his last 4 years of experience for free!
For more information about George Skouris and his works through the Skouris Group, visit – www.skouris-group.com
Media Contact
Company Name: Skouris Group
Contact Person: George Skouris
Email: Send Email
City: Dubai
Country: United Arab Emirates
Website: https://www.skouris-group.com/