Hangzhou ancient town immortalized on Mars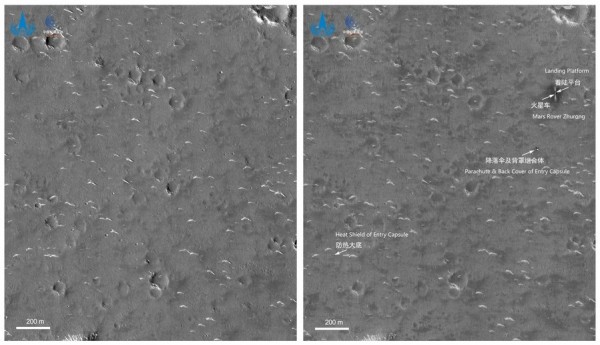 The left part shows the Martian surface before the lander carrying the rover touched down on the Red Planet on May 15, while the right part shows China's first Mars rover and its landing platform on the Martian surface. [Photo/China National Space Administration]
Linpu, an ancient town in Xiaoshan district, Hangzhou, East China's Zhejiang province, recently went viral on the internet after China's Martian rover Zhurong started to explore the Red Planet on May 22.
From the images released by the China National Space Administration, many Hangzhou natives were surprised to find that there was a crater named Linpu in the rover's exploration area.
Linpu town in Xiaoshan district used to be an important business area and will host part of the Asian Games Hangzhou 2022. "I did not see it coming. I know our hometown is famous in China, but not on Mars," said a native surnamed Wang who is an avid space enthusiast.
In the Recommended Translations of Names for Martian Locations released by the Chinese Astronomical Society on Aug 25, 2020, the crater is labeled as "Linpu town, Xiaoshan district, Hangzhou, Zhejiang province" in Chinese.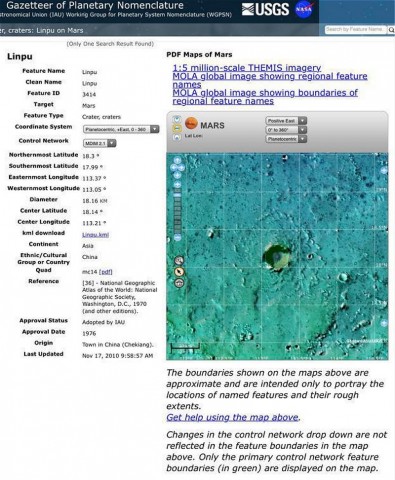 Linpu Crater is introduced on the website of the US Geological Survey. [Photo/zjol.com.cn]
According to the International Astronomical Union, the world's largest professional body for astronomers, Linpu Crater, which was approved and registered in 1976, has a diameter of 18.16 kilometers. It neighbors a vast plain called Utopia Planitia in the northern Martian hemisphere.
Popular Science magazine suggests that Martian craters' names were usually picked by astronomers. Most of them came from Greek mythology, the big ones were often named after distinguished scientists or writers, while the small ones may be named after cities and towns.
As of 2018, there were 12 Martian craters named after Chinese locations. Linpu was the only one in Zhejiang province.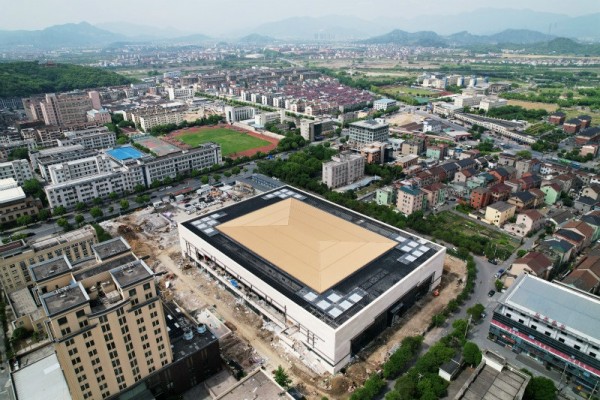 An aerila view of Linpu town in Xiaoshan district, Hangzhou. [Photo/zjol.com.cn]
"Maybe the name was given by a scientist who has close relations with Hangzhou's Linpu," said Tian Lei, a teacher at Zhejiang Hangzhou High School. "However, the internet did not exist in 1976, so it may require a global search to find who named it."
The rover Zhurong is named after the god of fire in ancient Chinese mythology. It will analyze the material composition of the planet's surface and record the Martian landscape, with an expected lifespan of at least 90 Martian days or about three months on Earth.
Media Contact
Company Name: The Information Office of Hangzhou Municipal Government
Contact Person: Cai Jingwen
Email: Send Email
Phone: 0510-68559077
Country: China
Website: http://www.ehangzhou.gov.cn/