Advertise Down Under… Red Herring Digital provides digital marketing services for businesses looking to tap into Australia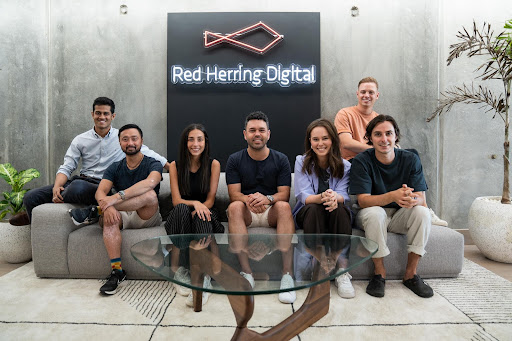 Red Herring Digital is a premier, full-service, Melbourne-based digital marketing agency that thrives on helping businesses produce exceptional ROI and accelerated growth.
Australia is currently a haven for business opportunities. New data shows that Australian entrepreneurialism is at record highs. Better yet, it's only projected to continue. The report forecasts these new ventures will add $60 billion per year in value by 2031, around 3 percent of the total economy.
This surge in new business creation supports up to 1 million Australian jobs, close to 6 percent of the nation's labour market. Experts note that Digital Marketing has been a veritable tool for this growth.
As an industry leader in this field, Red Herring Digital, as ever, is aptly poised—with its dexterous, professional staff and years of experience in the digital marketing field—to provide high-end solutions and cost-effective services to businesses who are interested in advertising in Australia.
Red Herring Digital conspicuously differentiates itself from others with its unique knowledge of the Australian market and full access to the company's diverse, strategic and creative teams. "Our teams have your best interest at heart and will work cohesively to see an ROI from their work. Other agencies place a lot of focus on strategy only, but incorporating quality creative is what makes a brand stand out. We understand the power of both. That's what sets us apart, allowing us to deliver outstanding results", said the Managing Director of the company.
Red Herring Digital's list of flawless digital marketing services include:
– Online Ads
– SEO
– Social
– Content Creation
As a full-service agency, Red Herring Digital doesn't favour one medium. The company will determine the best go-to-market strategy, based on the objective, research, and market.
In its commitment to excelling as a leader in the digital marketing industry, Red Herring Digital has undergone some positive changes within the company over the past few months, including testing its methods and adjusting to recent updates to maintain quality and results for its customers. Today, they can proudly say they are the quintessential blend of affordability, reliability, professionalism, thoughtful solutions, premium customer service, value for money and quality services.
This quality service is aptly exemplified by the rave reviews Red Herring Digital's services have elicited from its clients. Joel, Director of The Taylor Group, said: "I've been working with Red Herring for well over a year now, and they have helped us implement new marketing and advertising strategies to tap into a much broader market. A great example is what they have helped us achieve at the Grovedale Hotel. We had great food, great service, and great drinks that we have been working on for years and years. But we hadn't been able to tap into a lot of customers around the local area."
"Red Herring came on board, and within a week or two of their strategies hitting our online channels, we had a huge spike in sales. This has continued ever since! I was really impressed with the result we got out of that particular venue. I would happily recommend Red Herring to use. They have been great for our business, and I hope they'll be great for yours as well."
To engage the highly personalized strategies, solutions, and campaigns of Red Herring Digital, visit the company's website and get in contact with their team.
Media Contact
Company Name: Red Herring Digital
Contact Person: Alex
Email: Send Email
Country: Australia
Website: http://redherring.net.au