Raymond Bolton's, Wraith is a Gripping Work of Horror Fiction That Explores the Consequences of Exacting Revenge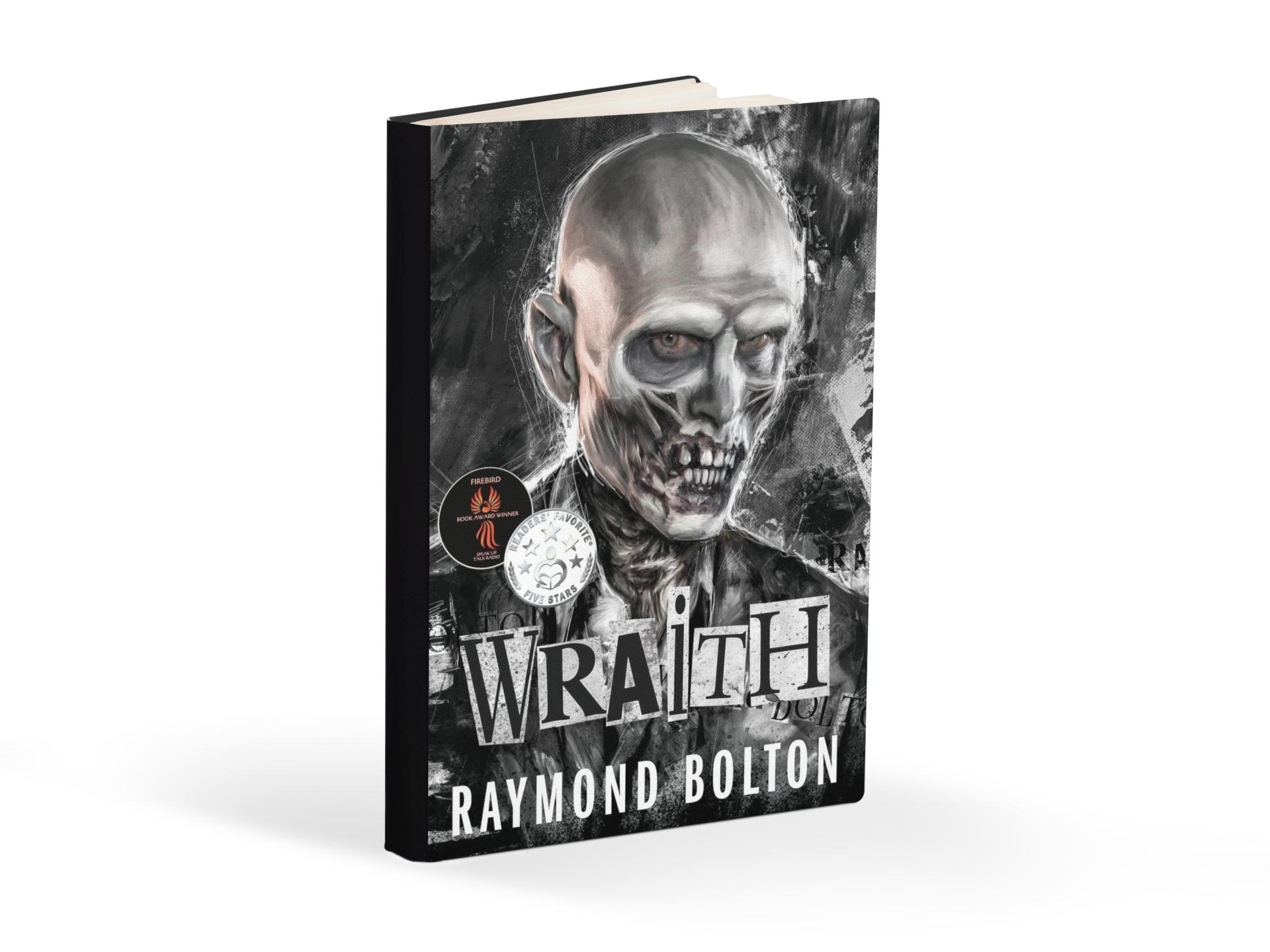 Through a quest for revenge from beyond the grave, Wraith by Raymond Bolton explores the consequences of betrayal, greed, infidelity, and vengeance on both sides of mortality.
Set in the San Francisco Bay Area, Wraith is a story of revenge, so deep-seated and ruthless, that even death cannot prevent it. The story opens with a late-night attack that leaves Warren Holmes and his children dead, and his wife in the ICU, fighting for her life. Once in the afterlife, Warren finds himself being drawn into a Tunnel of Light, but chooses an alternate path. He decides to return to the world as a ghost, bent on exacting revenge on his killers, and his former business partner, Jordan, who has been having an affair with his wife, and embezzling funds from their firm's investors. As Warren begins his harrowing journey to right the injustices of his past, he faces unthinkable, heartbreaking repercussions.
"Although this book is fictitious, almost everything in it, from the characters to the settings, stem from real world experience and, like any parable tells us, have real world consequences," says author Raymond Bolton. An acclaimed author who draws inspiration from history and personal experience, Bolton carefully blends fact and fiction to create unputdownable works full of suspense. A story that both entertains and enlightens, Wraith showcases the gut-wrenching aftermath of taking revenge in a way that will stay with readers long after the last page is turned. "I would hope Wraith will give its readers cause to consider that all their actions, especially hasty ones, especially ones resulting from anger, may have consequences that are beyond their control."
Bolton's heart-pounding novel boasts more than just page-turning excitement. The book tackles difficult subjects like inequity, duplicity and the occult with grace and acuity, shedding light on how our actions and their consequences shape our lives and future. These hard-to-swallow themes are complemented by Bolton's captivating style of writing, which goes a long way in depicting both the characters and the setting in such a way that cuts through the stories we tell ourselves about the world we live in, and calls our attention to the vivid realities hiding just beneath the surface.
Wraith has received positive reviews from world class authors and well-known literary organizations around the world. Kirkus Reviews writes, "This expertly paced novel of gruesome vengeance will provide readers with a sense of unseemly pleasure as they watch it all play out. Behind all the ghostly drama, however, is an intriguing exploration of what it means to become someone—or something—else."
Dark and haunting, Wraith is an extraordinary work of horror fiction. Available for sale on Amazon, Barnes & Noble, Apple iBooks, Kobo and Nook, readers looking for an epic tale of betrayal and retribution are encouraged to purchase their copy today: https://books2read.com/u/medjOg
About the Author
Raymond Bolton lives near Portland, Oregon with his wife, Toni, and their cats, Max and Arthur.
He has written award-winning poetry, published six novels, both traditionally, through WordFire Press, and independently. He has received endorsements from Michael R. Collings, who was named Grand Master at the 2016 World Horror Convention, from Paul Kane, award-winning and international bestselling author of over 100 books, from the late Mike Resnick, who holds the record for Hugo Award Nominations, from D. J. Butler, author of Witchy Eye, and has received praise for his books from Kirkus Reviews, Readers' Favorite, and The Book Commentary.
His novel, Folder, was an award-winning finalist in the International Book Awards.
In September 2019, in Los Angeles, at the International Latino Book Awards, his novel, el Despertar, Awakening's Spanish translation, was awarded two silver medals. To learn more, please visit: http://www.raymondbolton.com/
Connect with Raymond Bolton on Social Media
https://www.instagram.com/raymondboltonauthor/
https://www.goodreads.com/author/show/7690905.Raymond_Bolton
https://www.facebook.com/RaymondBoltonAuthor
Media Contact
Company Name: Author News Network
Contact Person: Media Relations
Email: Send Email
Country: United States
Website: authornewsnetwork.com