STEM Education iCode School Grand Opening in Shrewsbury, NJ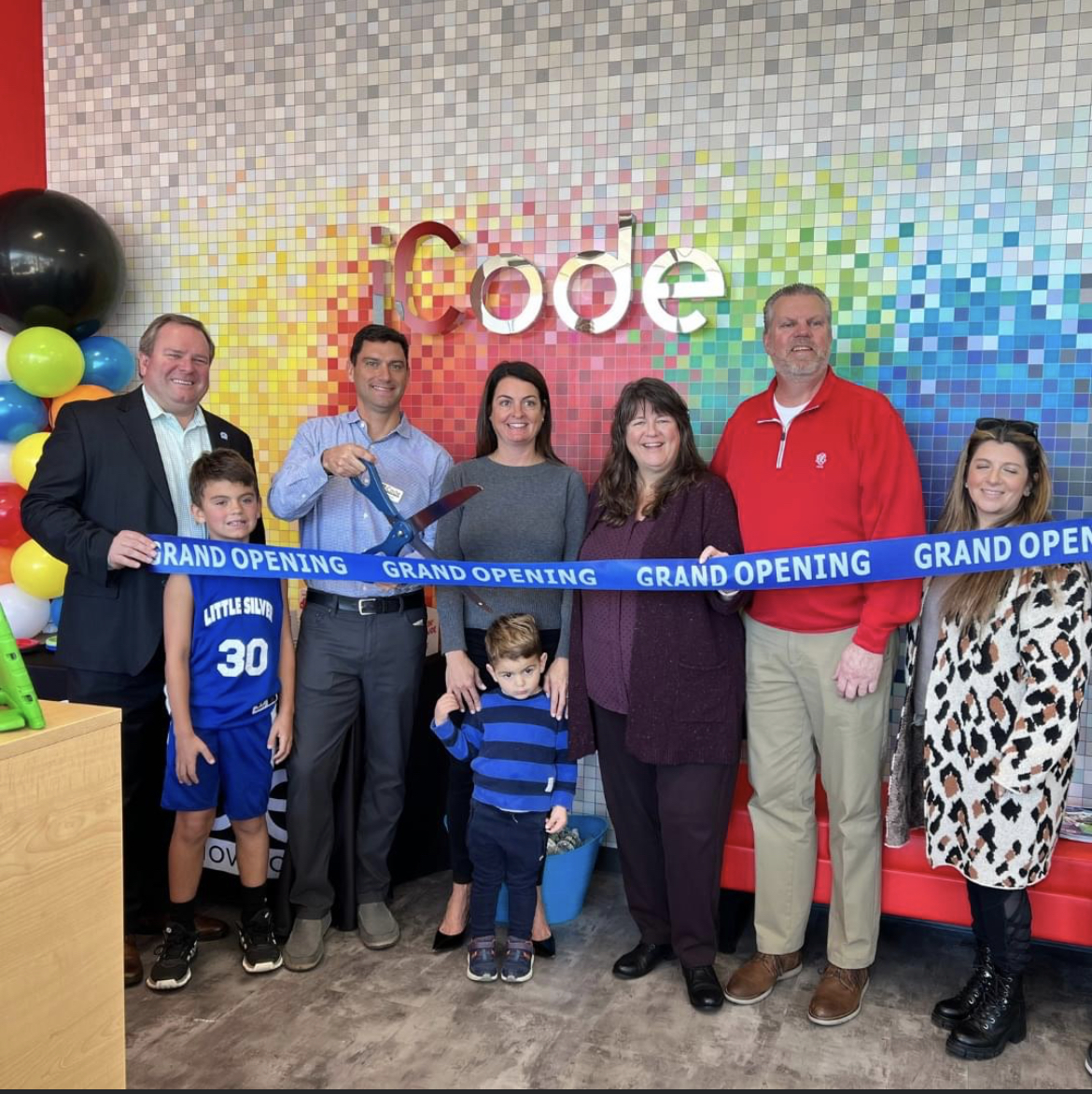 Preparing Students for the Digital Workforce of Tomorrow
Shrewsbury, NJ – March 3rd, 2023 – Shrewsbury welcomed a popular education franchise to the area with a grand opening event late last year. iCode is a STEM education campus where kids can learn about everything from coding to programming drones and robotics to digital arts. The mayor of Shrewsbury, Erick Anderson was in attendance for the ribbon cutting along with members of the Shrewsbury Chamber of Commerce.
"Having worked in the financial technology industry for two decades, I witnessed firsthand how coding skills and technology proficiency provided a competitive advantage in the workplace. When I discovered iCode, I knew this was the perfect opportunity to merge my passion for technology with my desire to impact young minds positively." iCode Shrewsbury Owner, David Hintz.
We can all see how technology has changed our daily lives and heard of future innovations. But who will build and maintain this technological infrastructure? Growing demand for trained technical workers. It's estimated that 3.5 million jobs will need to be filled by 2025.
However, traditional US school systems need help offering courses on these in-demand topics for many reasons. Many obstacles hinder schools from offering these subjects, from a shortage of teachers trained in these areas to the expensive hardware that must be updated or replaced with each new technological advance to developing curricula that must be regularly updated. This is where STEM schools like iCode can fill in the gaps.
"iCode is at the forefront of teaching skills for the future. We don't just teach kids to code but also help them develop soft skills such as critical thinking, problem-solving, public speaking, and teamwork," said Abid Abedi, iCode School Founder and CEO.
iCode offers a proprietary curriculum at its campuses and partners with local schools to provide STEM education at their facilities through after-school programs and camps.
iCode offers something for everyone, whether students are looking for a full, comprehensive STEM education or if they prefer to focus on an area of particular interest. Through gamified learning and hands-on projects, children stay engaged with each concept and better retain each lesson.
In addition to technical skills, iCode's curriculum also weaves in vital soft skills such as collaboration and project management to help build students' confidence and prepare them for their futures.
David Hintz
iCode School, Shrewsbury
Media Contact
Company Name: Social Marketing Solutions
Contact Person: John White
Email: Send Email
Address:204 Walnut St
City: Fort Collins
State: Colorado
Country: United States
Website: socialmarketingsolutions.com