ZTE Corporation and Telekom Malaysia Jointly Build Hybird Cloud 5G Core Network
ZTE (Malaysia) Corporation Sdn Bhd and Telekom Malaysia (TM) have established a partnership to establish a hybrid cloud 5G core network, which will cater to future advanced technologies and applications. The collaboration will continue for the following three years, and both companies will be determined to innovate and develop new technologies to facilitate TM's 5G Core project, including SDN-based architecture, bare metal containers, CUPS, hardware acceleration, and 3-layer decoupling. It is believed that with these significant advancements, the 5G core network could embrace convergence, openness, trust, reliance and efficiency.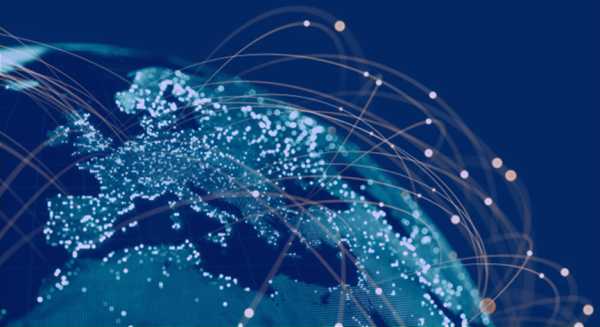 ZTE-TM Partnership
Malaysia's telecommunications industry is a rapidly growing sector that plays a significant role in the country's digital economy. The industry has undergone significant transformations over the past few years, with the adoption of new technologies such as 5G, cloud computing, and the Internet of Things (IoT).
TM, as a major vendor of Malaysia's telecommunication industry, has devoted to investing in network infrastructure and technologies to meet the growing demands for high-speed connectivity, and provide a wide range of communication services, including enterprise digitalization, fixed and mobile telephony, broadband, WIFI, content, ICT, Cloud and smart services. TM focuses on generating value for stakeholders and enhancing customer experiences by continuously improving service quality and innovation and ensuring greater operational efficiency and productivity.
TM is dedicated to building a sustainable future and promoting the social, economic, and environmental well-being of the community, and has established ambitious sustainability targets to monitor its sustainability performance in the short, medium, and long term. Its strong corporate governance principles ensure that it adheres to the highest standards of ethics, integrity, and transparency.
ZTE Corporation plays a significant role in the global telecommunications industry and 5G field, and has been recognized by numerous industry organizations for its products and services. ZTE Corporation is willing to enhance its collaboration with TM by creating a hybrid cloud 5G core network, which could speed up the deployment of 5G networks in Malaysia and introduce innovations to the market. As a prominent provider of information and communication technology solutions worldwide, ZTE Corporation is confident that the hybrid cloud 5G core network will serve as a blueprint for future networks. ZTE is dedicated to this partnership, which will establish Malaysia as one of the top countries in the region to implement its 5G network.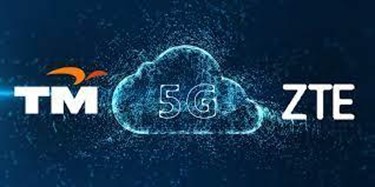 Malaysia's Telecommunications Industry Set To Be Revolutionized By New 5G Core Network
The cooperation between TM and ZTE will transform the way the Malaysian operator processes data, which could greatly promote the development of future technologies and applications. Moreover, by integrating this converged network, TM will improve its ability to serve a range of industries, such as transportation, healthcare, finance, and education.
Furthermore, the hybrid cloud 5G core network will foster the growth of smart cities, the Internet of Things (IoT), and other next-generation technologies that require fast and low-latency connectivity. The deployment of this advanced network will revolutionize the way data is processed and transmitted, with significant implications for the development of future technologies and applications. Additionally, the high-capacity network will meet the growing need for network bandwidth and speed while 5G field and ecosystem in Malaysia continue to expand.
This partnership is a significant milestone for the advancement of 5G technology in Malaysia and also for ZTE Corporation's growth in 5G field. And the hybrid cloud 5G core network is expected to revolutionize the country's telecommunications industry. With the implementation of these cutting-edge technologies, customers will have exceptional user experience, and there will be a more dependable, safer, trusted and efficient network.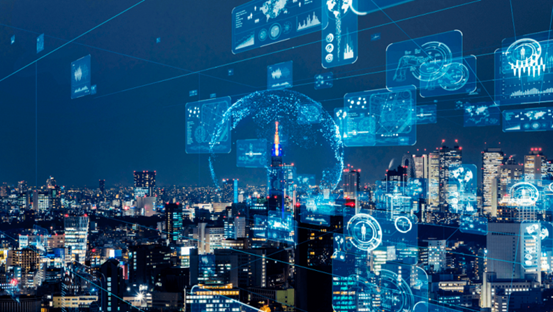 ZTE's Other Offerings For 5G Core Network
ZTE Corporation is a leading telecommunications equipment and systems company that offers a range of solutions and services for 5G networks, including the 5G core network. The 5G core network is the heart of the 5G network and is responsible for managing and controlling the various functions and services of the network. It is built on a service-based architecture, which enables operators to quickly and easily deploy new services and applications by using reusable service components. Except for 5G core network, ZTE Corporation boasts several other achievements in 5G field.
ZTE Corporation develops a cloud-native core network that is designed to be highly scalable, flexible, and efficient, enabling operators to deliver new services and applications quickly and cost-effectively. Cloud Native Core Network(or CNCF) from ZTE Corporation facilitates the delivery of improved services to different industries, aiding them in their digital transformation efforts.
CNCF enables organizations to create and operate flexible applications in various environments, such as public, private, or hybrid clouds. This is accomplished through the use of technologies such as micro-services, stateless design, service grids, containerization, immutable infrastructure, and declarative APIs. These technologies facilitate the creation of a loosely coupled system with robust fault tolerance, easy management, and observation. By utilizing reliable automation techniques, cloud native technologies allow developers to modify the system frequently with predictable outcomes.
ZTE Corporation offers a network slicing solution that allows operators to divide the network into multiple virtualized networks, each with its own set of resources and capabilities. This enables operators to provide customized services to different customers and applications. It supports the slicing of applications at the user level, precise measurement of multi-dimensional SLAs based on factors such as DNN and slicing, and a closed-loop guarantee based on NWDAF to facilitate streamlined operations. The solution also offers multi-layer security isolation, such as the management layer, NFVI layer, and slice layer.
ZTE Corporation collaborates with various vertical industries and operators, such as industrial manufacturing, iron, port, and steel, smart grid, healthcare, and education, to enhance the commercial deployment of slicing. Except for supporting the slicing service of B2C, ZTE E2E slicing solution also enables NSaaS by offering online sales and wholesale of slices in slicing stores and markets. This allows operators to explore new business models such as B2B, B2B2C, and B2B2X. Operators can sell slices directly to enterprises or in batches to powerful partners who can later retail slices to industry consumers to establish a new 5G business ecosystem.
Media Contact
Company Name: ZTE's
Contact Person: Lunitta LU
Email: Send Email
Country: China
Website: https://www.zte.com.cn/global