Weekend Warrior Invites Medieval Enthusiasts to An Immersive Experience in A Fast-Paced Cinematic Event
Individuals who are inspired by medieval life and appreciate outdoor activities are sure to be thrilled with the latest installment of the event
Pervasive evil, knights in shining armor, betrayal, unassuming forces of good, and hope in the face of despair are some of the major themes that characterize a medieval or fantasy work of art. These stories root the audience in their seats and make them hungry for more. For the fans of this genre an opportunity to experience the richness of these movies and books has long been forced to remain in their imagination. However, Fell & Fair Productions is making this imagination a reality with the launch of the Weekend Warrior Experience.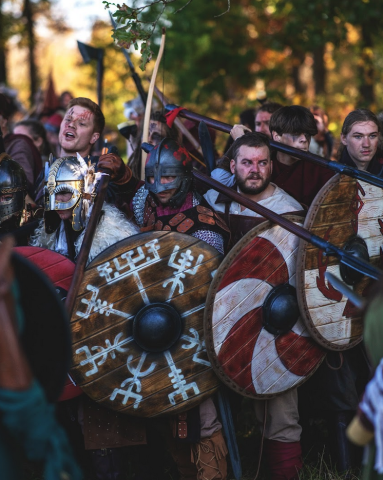 After doubling its kick starter goal in 2017, the Weekend Warrior Experience has quickly established itself as the premiere immersive fantasy adventure in the USA. The event places importance on realistic fantasy costuming and literally allows participants to step into the shoes of a hero as they take part in a compelling story. The Weekend Warrior Experience was originally designed and run by leading independent costume and film studios Fell & Fair Productions and The Forge Studios.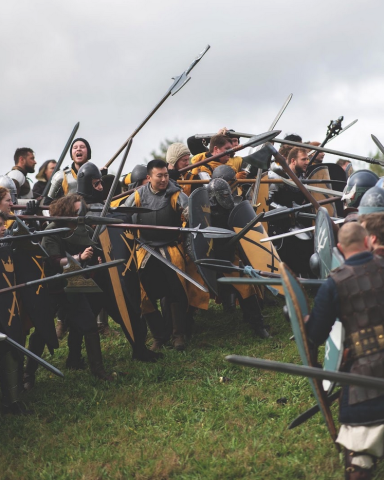 Preparations have now begun in earnest for the seventh edition of the event as Weekend Warrior tickets are set to go on sale from June 1st. Barely able to conceal her excitement, the executive director of the Weekend Warrior Experience had this to say, "Weekend Warrior is a place where we have carefully and thoughtfully created in order to bring fantasy to life in a way that enriches our own real world. It is a chance for people who have always loved mythological stories to finally step foot in one. It is the perfect chance to stop reading about heroes, and finally be one yourself. After selling out by 10 am last year, the state of excitement for the next installment in this fantasy adventure could not be higher!"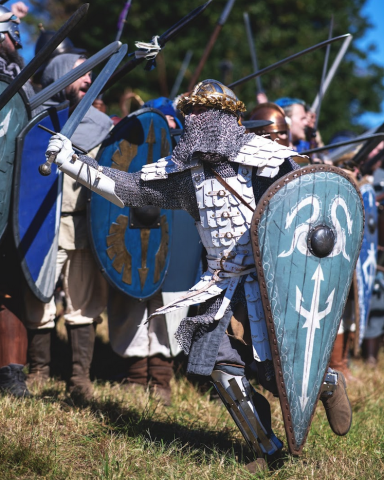 The Weekend Warrior Experience is an adrenaline-pumping immersive event designed for individuals to be lost in a fascinating and life-altering adventure. The event reveals Olaran, a low-fantasy, medieval, human kingdom where warring factions fight and scheme for dominance. Participants can join any of the seven factions which are all inspired by historical cultures, as well as engage in grueling but fun battles, have a taste of fantastic medieval feasts, sing battle songs around the campfires, and have the best times of their lives. Whether amateurs or experienced medieval fighters, every participant has the opportunity to put their talents, skills, and knowledge to use.
For more information, please visit www.weekendwarriorexperience.com or @weekendwarriorexperience on Instagram, TikTok, and YouTube.
About Weekend Warrior
Weekend Warrior is an event run by White Horse Solutions, LLC. White Horse Solutions is determined to create events that transport its customers to a fun-filled world where they can be inspired and energized to come back to this world and inspire others. Meg Sanders is the Executive Director of Weekend Warrior with an MA in English. Sanders is currently a professor of English and Medieval studies with an emphasis on English Mythological Literature.
Media Contact
Company Name: Weekend Warrior Experience
Contact Person: Meg Sanders
Email: Send Email
Phone: 8644029576
Country: United States
Website: https://www.weekendwarriorexperience.com/